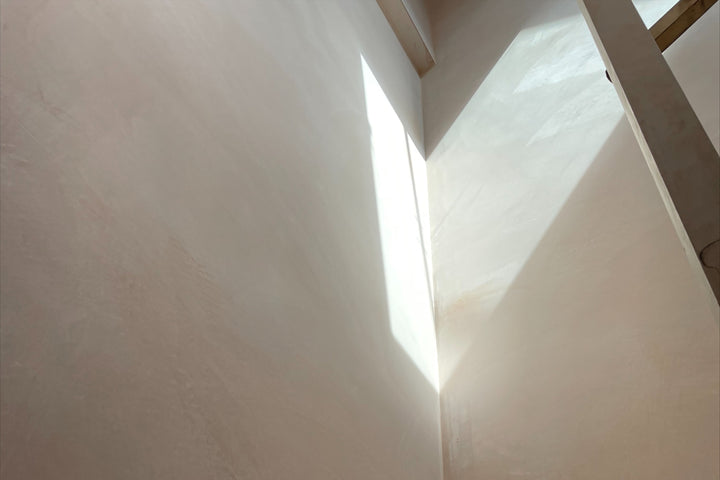 THE SPACE - how it works
Schedule your visit.
Available to book from October 2022.
On Saturdays, we open up our appointments to come and browse The Space - our showroom and atelier workshop. 
There are 4 slots available each Saturday 10am, 11am, 1pm and 2pm.
No purchase expected; however, please note a maximum of 4 people are allowed in the showroom per appointment.
Made-To-Order appointment with the seamstress
You can request an  appointment via email community@bysands.com,  or through our online booking form found next to each product or at our event.
During your first appointment with us, you will be introduced to our complete collection. You will have our expert team member to help you to find the right combination of style, fabric, yarn, print and dye.  Please allow up to an hour and a half for the first appointment. 
We will work with our specialist seamstress to take your measurements well for any garments of your interest from our current collections and textile archives. 
Once the order is placed, we custom-cut garments from the fabric prepared in our dye lab/knit studio.  Production takes approximately five-six weeks, at which point we will arrange a second appointment to review the fit, ensuring that the garment is to your liking. We will keep detailed customer information to make the reorder process seamless.
Repair and repurpose service
We believe in second chances and our wardrobe deserves them too. With this belief, we understand how important it is to help you to look after the garments to extend their life cycle.  A consultation is required, so please book via community@bysands.co.uk so we can assess a mutually convenient time for you to bring in the garment and review your unique request.
We offer to overdye, overprint, repurpose and repair services for already purchased items. This is a bespoke service and the price for it will be custom. Our team members will evaluate the request and quote according to the difficulty of the process involved. 
We are also offering a repurposing service to your already purchased bysands circular hand knitted garments.  The technique used makes these garments ideal for reuse and repurposing (not applicable to all yarns).