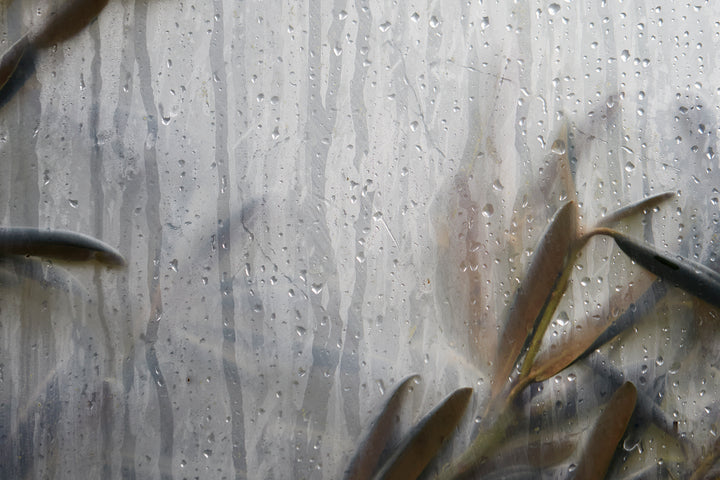 READY TO WEAR
DEFINITION: Ready to Wear (RTW) items are made in limited quantities - we do not hold high quantities in stock.  The stock availability is notified on the product page. 
1.1 SHIPPING
RTW orders placed before 1pm from Monday to Thursday will be processed the same day.  Express and standard delivery options will be available.
1.2 RETURNS
To request a refund or shopping credit for your RTW within 14 days of your purchase item please email us.
Returned purchases must be free from any condition that would prevent it from being sold as new (including, but not limited to, wear, damage, stain, odour, or alteration). The original invoice, packaging, and tags must accompany the returned goods. Shipping costs for returned items are non-refundable and are at the customer's expense. They can be returned either by mail or dropped at our space.
We reserve the right to refuse any customer return that does not fully adhere to these conditions.
1.3 EXCHANGES
If you decide that you want to exchange the item (only applicable to RTW items), we appreciate your patience while your exchange is being processed. Once your original order is received and inspected, we will send an email to notify you that we have received your returned item(s), and the approval or rejection of your exchange.

If your exchange is approved, you will receive confirmation and a tracking number once your new item has been dispatched from our studio. Please allow up to 3 business days for your new RTW garment to be shipped.

Please contact us  if you have any questions during this period.
1.3 REFUNDS AND CREDIT
We appreciate your patience while your refund (only applicable to RTW items) is being processed. Once your return is received and inspected, we will send an email to notify you that we have received your returned item(s), and the approval or rejection of your refund.

If approved, your refund will be processed, and a credit will be applied to the original method of payment. It can take between five and ten business days for a credit to appear on your bank or credit card statement.
Customers deciding to seek a store credit instead of the refund will receive an offer or a complimentary discount voucher redeemable for the next purchase. 
Alternatively  you can choose to request to keep the balance in your customer account and spend it within a year of the issued refund.

Please contact us at community@bysands.co.uk  if you have any questions during this period.
MADE TO ORDER / MADE TO MEASURE
2.1 DEFINITIONS
2.1.1 Made to Order (MTO) means the clothing item is made only when you have placed an order together with a full price payment. Pre order is a sustainable way of shopping and significantly helps to reduce overproduction and waste. Once your order is placed you will be given an estimated delivery date based on current production schedules (see below).
2.1.2 Made-to-measure (MTM) means clothing that fits you and is made especially for you. Starting with your closest fixed size, we take notes on necessary adjustments and individual preferences, and then custom cut a garment exclusively for you—one that fits not only your body type but your personal style, too. 
2.1.3 As a MTM Customer, you agree to attend the required fittings in person at BYSANDS space with the dressmaker. 
MTM will require to make an in-person appointment at the Atelier at 6 New Road, Brighton, BN1 1UF
2.2 CUSTOMISATION
Our customisation service is available by special request. Special Techniques, seasonal colour and dye processes can be applied to the garment, making it one of a kind and unique to you. 
Customers agree to carefully read and follow care instructions and familiarise themselves with characteristics of natural dyes when placing an order. 
2.3 PRODUCTION AND DELIVERY TIMESCALES
Order placed – Material selection – Dye lab – Atelier/knit room – Ready to ship – Delivered.
MTO & MTM can take up to 5-6 weeks from placing an order to being ready to ship, depending on the chosen fabric/yarns that are in stock.  We will be in touch with you and inform you about the garment's journey through the stages. 
Please note the delivery schedule can change according to circumstances, sometimes out of our control - see Section 4 (for example: staff sickness, delayed delivery of the raw items required for the garment to be completed). 
2.4 RETURNS & REFUNDS
Because the clothing item is made specifically for you, the items are non returnable, non-refundable and cannot be exchanged. Should you have any concerns about the fit or colour when you receive your purchase, contact us as we will work with you to fix the problem. 

Put simply, MTO and MTM are the statement of care. Care for purchasing and dressing intentionally. Care to replace excess with quality. And care for conscientious manufacturing.
GENERAL SHIPPING (ALL BYSANDS PRODUCTS - RTW/MTO/MTM)
3.1 NOTIFICATION
Customers will be notified when your purchase is ready to ship.  We will ship with our courier with rates automatically calculated at checkout, depending on the shipping country specified. 
Once shipped, you will be sent an email confirming dispatch of your order together with a tracking number. 
3.2 DELIVERY ADDRESSES
When placing your order, please ensure all the details concerning the billing and shipping details are correct, as we are unable to redirect packages once the courier has processed an order.

Please note we cannot ship to PO boxes or forwarding addresses.
3.3 LANDED COSTS, TAXES AND DUTIES
3.3.1 DUTIES
If you are ordering for delivery to the EU, United States of America, Canada, or anywhere else in the world outside of the UK or the above-named countries, your order may be liable for import duty and/or local taxes for which you will be responsible for paying prior to or at the time of delivery. bysands is not responsible for any customs or duty charges outside the EU, or for any delays caused during the clearance process.
3.3.2 VAT
VAT/GST is a government sales tax, which differs from country to country. It is charged on the supply of goods and is included in the purchase price. 
It will be calculated as a percentage of your total order value, including shipping and insurance costs as stated on your invoice.

All orders dispatched to addresses within the UK (excluding the Channel Islands) will be charged inclusive of UK VAT. 
3.3.3 FREE SHIPPING
To be notified about free shipping offers and other promotions please, sign up to our newsletter or simply drop us an email. Free shipping promotions will be applied to your order on the payment page once the valid promotional code is entered. 
4 EVENTS OUTSIDE OUR CONTROL
4.1 We will not be liable or responsible for any failure to perform, or delay in performance of, any of our obligations under a Contract that is caused by an Event Outside Our Control. An Event Outside Our Control is defined below in clause 4.2. 
4.2 An 'Event Outside Our Control' means any act or event beyond our reasonable control, including without limitation strikes, lock-outs or other industrial action by third parties, civil commotion, riot, invasion, terrorist attack or threat of terrorist attack, war (whether declared or not) or threat or preparation for war, fire, explosion, storm, flood, earthquake, subsidence, epidemic or other natural disaster, or failure of public or private telecommunications networks or impossibility of the use of railways, shipping, aircraft, motor transport or other means of public or private transport. 
4.3 If an Event Outside Our Control takes place that affects the performance of our obligations under a Contract. 
4.4 We will contact you as soon as reasonably possible to notify you; and 
4.5 Our obligations under a Contract will be suspended and the time for performance of our obligations will be extended for the duration of the Event Outside Our Control. Where the Event Outside Our Control affects our delivery of Products to you, we will arrange a new delivery date with you after the Event Outside Our Control is over.